Ok lovers, I'm back again for Day 2 of the Curvy Con. Day 2 consisted of panels, shopping, and mingling, so I wanted to make sure I wore something fun, comfortable, and above all else- statement making. If you go in my closet these days, Eloquii makes up the majority of my looks. Every month, there is something there that I must have. Like this set I'm wearing. I have been all about showing off my shoulders, and this printed off the shoulder crop top and matching skirt was perfect for the day. The top gives me enough coverage, and the skirt has pockets- the epitome of a perfect outfit When at events, you can never rely on finding a seat, so I wanted to wear something that felt good despite prolonged standing. I decided to go with the Nine West wedges I wore the night prior, because I had them on all night, and it was smooth sailing. Granted the shoes are four inches, but the platform is almost three inches, so it's like you are wearing flats. With the flirtiness of the skirt, platforms just tied the whole outfit together. All I needed was a bold lip and some accessories, and I was all set.
The event exceeded all of my expectations. With two floors this year, you were able to attend panels upstairs, while shop and socialize on the main floor. There was a section to customize your tee shirt courtesy of JC Penney. I attended a good deal of panels, but my favorite was Dear Retailer. It was moderated by Maddy Jones, Editor of Plus Model Magazine, and featured Lisa Arbetter (Editor-In-Chief of People Stylewatch), Jodi Arnold (VP of Design & Creative for Eloquii), Nathan Laffin (JC Penney VP Brand Trend Design Womens), Christine Hunsicker (Gwynnie Bee CEO & Founder), and Kierra Sheard (Eleven60 Creator).
If you head to my Facebook page, there is a video of the panel, so you can get an idea of the questions asked. A lot of times we as consumers think that when it comes to Plus Size we are not being heard, but this was a great chance to ask questions and pick the brains of those in the industry. Besides being enlightened by the speakers, I did get a chance also to snag some goodies from Rachel Rachel Roy Curvy, Hey Gorgeous, and of course Eloquii (because I'm an addict). There will be posts on all my newbies, so definitely be on the lookout for that. More importantly I was able to chat and get to see all the new products of online only brands such as Asos, Simply Be, and Curvy Couture Intimates.
No event is complete without some pics of amazing ladies, so here you go
Foreign Curves, Hayet Rida, Pop Up Plus, Amitabon Boutique, Out Of The Corner, Curves on a Budget, Essie Golden, and The Fat Girl of Fashion.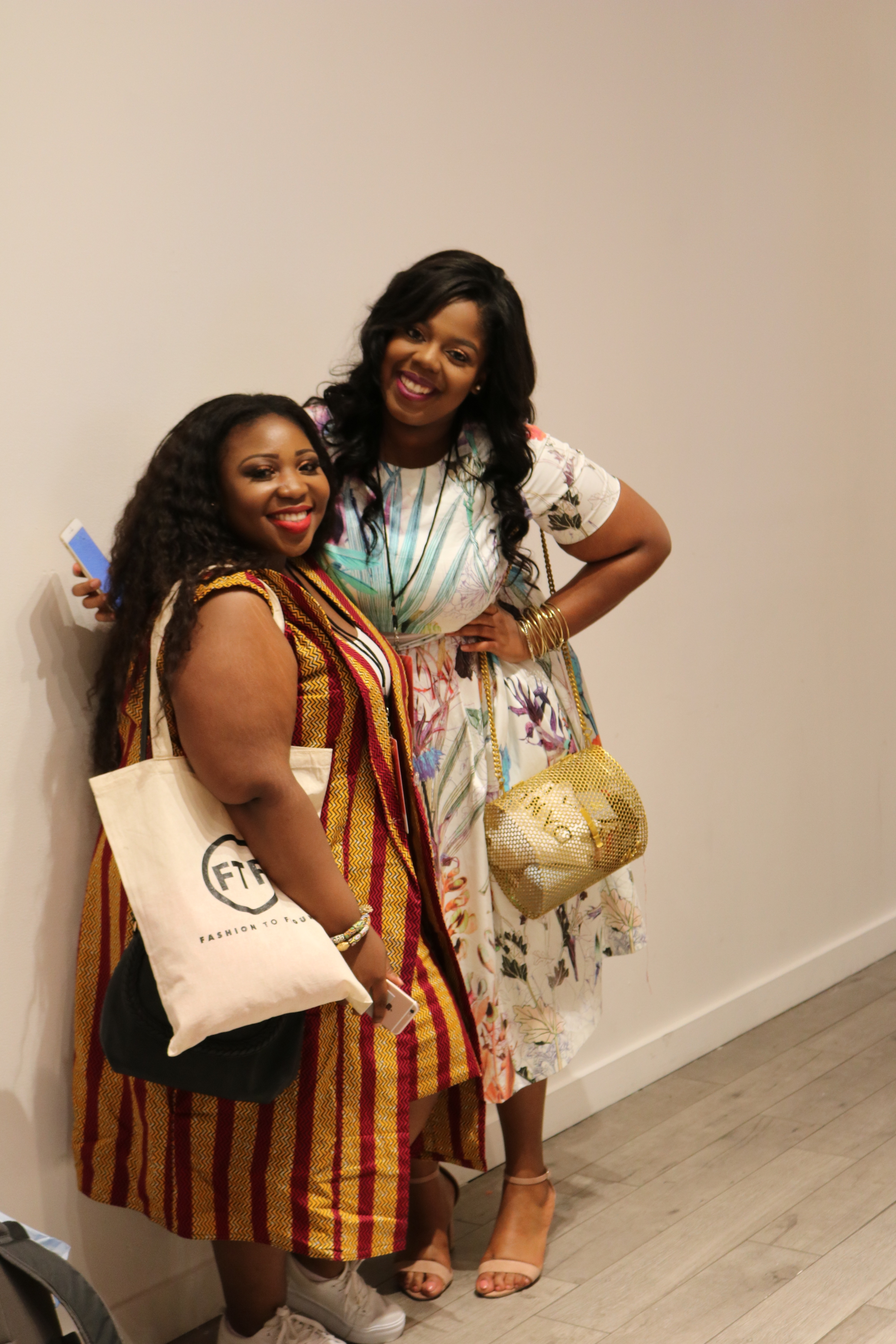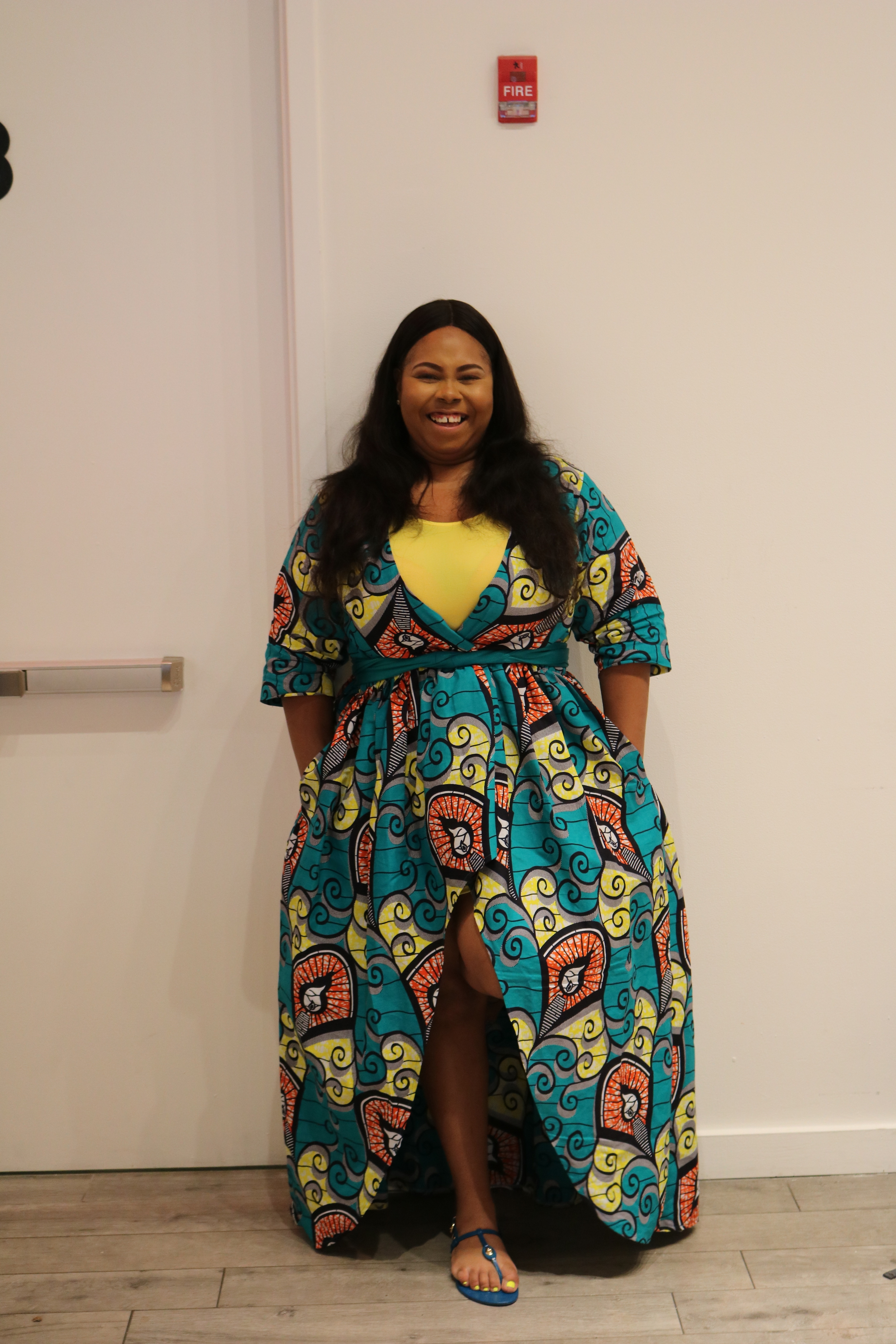 I had a blast this year, and I can not wait for next year when the event moves to NYFW!!! For my readers out there, if you are in NYC, or will be able to come, definitely come out. I am stoked to see what it's store. Tickets are available now, so definitely get yours before they go fast. Platinum sells out first, so I will not be surprised if those are the first to go for 2017. There you have it lovers, Curvy Con 2016!!